Gum Disease Treatment and Prevention in Allen Park
Many people think that healthy teeth are the only factor behind a great smile. Most people overlook the fact that our gums also need to be taken good care of. Good dental health, healthy teeth and gums definitely go hand in hand in creating the perfect smile.
Around half of all the people in the United States are estimated to be affected by some stage of gum disease, also known as periodontal disease. The effects of gum disease may not be immediately obvious in their early stages, but they can cause many dangerous complications later on if you ignore them.
Periodontal Disease in Detroit:
May increase the chances that you will contract heart disease.
Can contribute to getting diabetes later on.
Can result in the eventual loss of teeth.
Lead to numerous other dental health issues.
Symptoms of Gum Disease
Some of the tell-tale signs of periodontal disease are reddish, swollen and bleeding gums. Another sign is permanent halitosis or bad breath, as well as some looseness or separation between your gums and your teeth. If you have noticed several of these symptoms, you may be suffering from periodontal disease and it is best to consult a dentist as soon as possible.
We use OralDNA Labs to access salivary diagnostics to gather particular information pertaining to periodontal disease and oral HPV, allowing us to diagnose and treat periodontal disease more accurately and effectively.
Consulting Your Detroit Dentist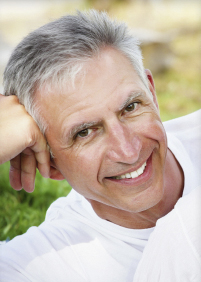 If gum disease is still in its early stages, then we may suggest nonsurgical treatment such as tooth scaling or root planning in order to remove deposits of bacteria-causing plaque and tartar in your gums to make sure you have good dental health. However, for more complicated and severe cases, surgery may be necessary in order to address the damage to your gums caused by gum disease bacteria and to ensure the growth of healthy bone and tissue.
Allen Park Dental Care dentists take periodontal disease and gum disease treatment seriously. We will take care of you every step of the way to make sure your dental health is all it should be. Contact us now to schedule an appointment and reclaim optimal dental health if you are in Detroit, from Allen Park to Dearborn MI.