Restorative Dentistry in Allen Park, MI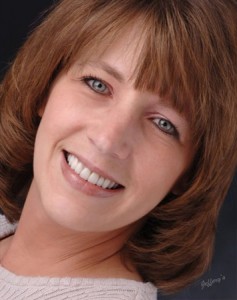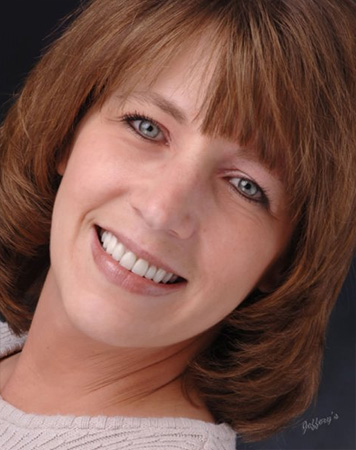 Restorative dentistry, as the term suggests, can repair the natural damage to your teeth that happens, even in an emergency. Teeth are pretty strong, but chewing and crunching can wear down your teeth, even if you have been brushing and flossing regularly. And obviously, you can't grow a new set of natural teeth if the old set starts to show a little wear and tear. However, restorative dentistry, or "restoration dentistry," treatments can restore your teeth and smile to look and feel fabulous.
There are several restorative dentistry procedures that will keep your smile and teeth working through your whole life long. Dental bridges, dental crowns, dentures, and dental implants can all restore your teeth and give your smile new life. You can love your smile and be able to eat whatever you like with no worries.
---
Dental Implants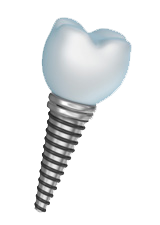 Dental implants are an excellent restorative dentistry option for patients who are looking to replace their missing teeth. A tooth implant is a permanent implant that is placed in the jaw upon which a synthetic tooth can be attached to. The procedure is simple and effective for replacing one or several missing teeth.
Click Here To Learn More About Dental Implants.
Dental Bridges
Dental bridges are meant to fill the gaps in your smile left by one or several missing teeth in a row. A dental bridge can be one or several synthetic teeth that are supported/anchored on either side by permanent teeth, including dental implants. Dental bridges, or tooth bridges, help patients regain the function of their teeth and get back their full smiles. A dental bridge is designed to blend in perfectly with the rest of your natural teeth.
Dental Crowns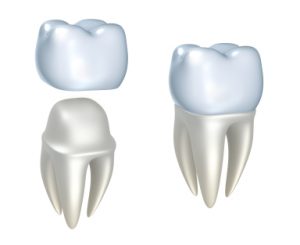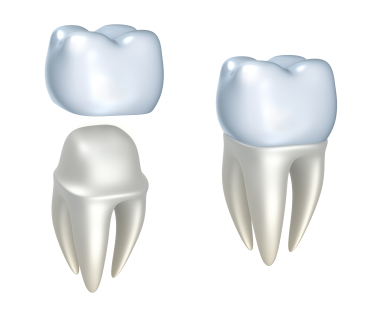 A dental crown, also known as a tooth cap, is a durable tooth covering that is placed over the top of a damaged tooth in order to protect it from further damage or potential decay. Dental crowns can be used to fix teeth that have been cracked, chipped, or damaged, as well as accompany a dental implant to replace a missing tooth.
Click Here To Learn More About Dental Crowns
Dental Bonding
Dental bonding is a common and affordable restorative dentistry procedure to fix teeth that are chipped, broken, or damaged. Drs. Gregory and Joanne Szalai can use dental bonding to reshape one or several teeth and fix gaps in your smile, as well as to repair cracked or fractured teeth. The dental bonding procedure is fast and simple and will quickly get you back to smiling like normal.
---
Contact Your Allen Park Restorative Dentist Today!
Our doctors at Allen Park Dental Care strive to make sure our restorative dentistry treatments to your teeth will look and feel like your natural teeth. The dental team of Drs. Gregory and Joanne Szalai care about you and will partner with you so you have that dazzling and radiant smile you have always wanted.
Here in the clinic, we put our hearts and souls in our work because we believe that your smile is precious, and we are here for you in a dental emergency. Give us a call at our Allen Park dentist office today to set up an appointment if you are in the Detroit, from Dearborn MI to Allen Park.