Tooth Implant Dentistry In Allen Park
Just because you have lost one or even more of your teeth, it doesn't mean that you should lose all hope. There are implant dentistry procedures available that can restore your smile and make it beautiful. The most reliable implant dentistry solution for broken or missing teeth is to get dental simplants. Dental implants can also be used to restore implant supported dentures.
If you are in the Detroit area and have a missing tooth or missing teeth, a tooth implant or dental implants will fill out your smile and make your smile look complete and gorgeous. What's more, these dental implants are durable and can last you for the rest of your life. They are beautiful and so natural-looking, you may forget that they aren't the teeth you were born with.
Dental implants also have benefits other than just replacing teeth, as they aid in the preservation of facial structure and prevent bone deterioration. To be sure that the tooth implant you get is the perfect size and fit, and also as natural looking as possible, it is best to go with an implant dentistry doctor that you trust. Our team, led by implant dentists Drs. Greg and Joanne Szalai, is highly trained and experienced, and our patients, from Allen Park to Dearborn MI, are highly satisfied with their dental implants.
Tooth Implant Procedure in Allen Park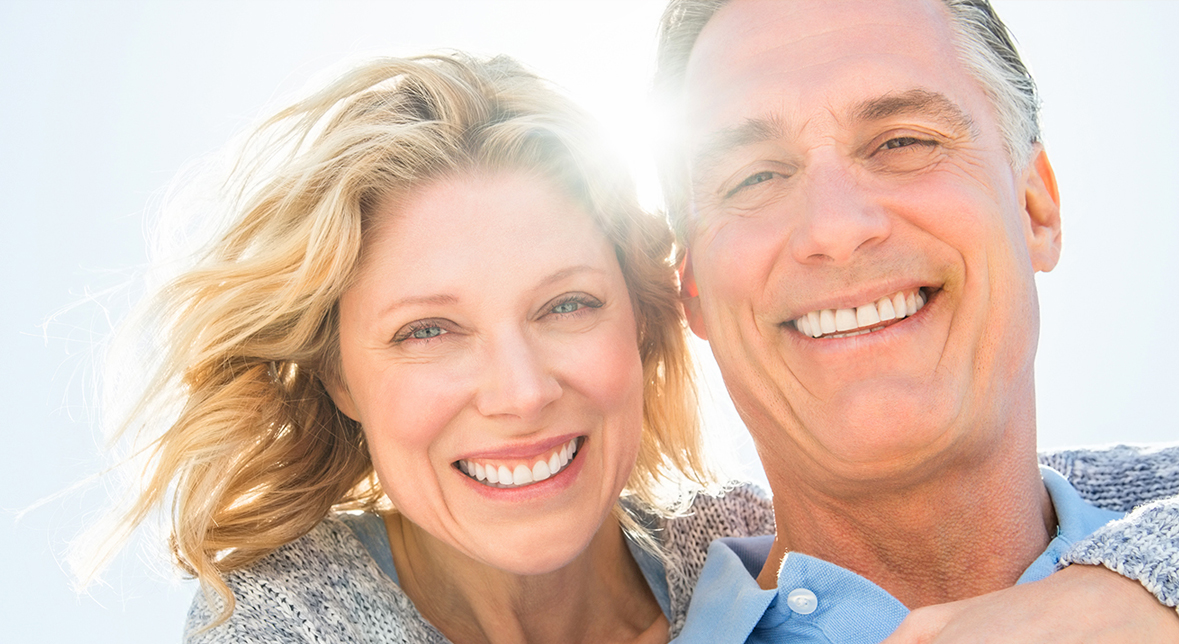 The conventional procedure usually takes anywhere from six to eight months. This is divided into two phases: first, the tooth implant is surgically placed, and the patient will have to survive on temporary dentures and a soft diet for some time. In the second phase, the artificial tooth implant is placed. With the latest advances in implant dentistry, though, Drs. Szalai can finish a dental implant procedure in as little as six to eight weeks.
Contact Our Denture & Implant Center Today!
Don't let a few missing teeth bring you down. You can have a smile that is not only as dazzling as it was before, but perhaps even better. Drs. Szalai and their staff will ensure that you will get the smile of your dreams.
Don't hesitate and contact our denture and implant center in Allen Park now to set an appointment with us if you are in Detroit or Dearborn MI. We hope to hear from you soon!