Get Straight Teeth With Invisible Braces In Allen Park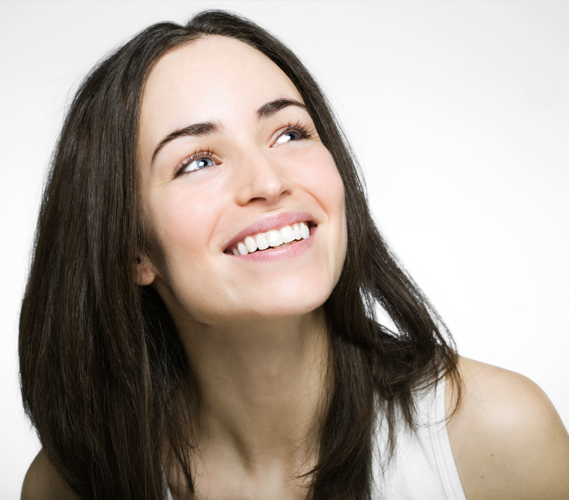 Invisalign invisible braces use a series of clear removable aligners to straighten your teeth without metal wires or brackets. Invisalign invisible braces have been proven effective in clinical research and in orthodontic and dental practices nationwide, including Allen Park Dental in the Detroit area.
How Does Invisalign Work?
You wear each set of Invisalign invisible aligners for about 2 weeks, removing them only to eat, drink, brush, and floss. As you replace each set of teeth aligners with the next in the series, your teeth will move—little by little, week by week—until they have straightened to the final position your Invisalign dentist, Dr. Szalai, has prescribed. You'll visit our Dearborn area office in Allen Park about once every 6 weeks to ensure that your treatment is progressing as planned.
Total teeth straightening treatment time averages 9-15 months and the average number of Invisalign aligners worn during treatment is between 18 and 30, but both will vary from case to case.
What are the Primary Benefits of Invisalign Braces?
There are four primary benefits of Invisalign braces:
Invisalign is nearly invisible – you can straighten your teeth without anyone knowing. They are often referred to as "clear braces" or "invisible braces."
Invisalign aligners are removable – you can eat and drink what you want in treatment; you can also brush and floss normally to maintain good oral hygiene.
Invisalign is comfortable – there are no metal brackets or wires to cause mouth irritation; no metal or wires also means you spend less time in the doctor's chair getting adjustments.
Invisalign allows you to view your own virtual treatment plan before you start – so you can see how your straight teeth will look when your clear braces treatment is complete.
What are the Invisalign Aligners Made Of?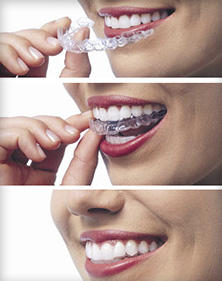 Invisalign invisible braces are made of clear, strong medical grade plastic that is virtually invisible when worn. These aligners are why Invisalign are often referred to as "invisible clear braces" or "clear invisible braces". Invisible dental braces look similar to clear tooth-whitening trays, but are custom-made for a better fit to move teeth. Some orthodontists have referred to them as "contact lenses for teeth."
Are Invisalign Clear Braces a New Way to Straighten Teeth?
For years, orthodontists have used removable appliances for limited treatment. Today, with the application of computer technology, an Invisalign dentist can treat a broader range of cases with greater precision using Invisalign.
Does Insurance Cover Invisalign?
Because dental benefits differ significantly from policy to policy, each patient should review their coverage. However, if a patient has orthodontic coverage, Invisalign clear braces should be covered to the same extent as conventional braces.
In the Detroit and Dearborn MI area, ask Invisalign dentist Dr. Greg Szalai or Dr. Joanne Szalai about Invisalign clear braces. Call our office in Allen Park today to learn more about Invisalign clear braces and ask for a free evaluation.