Find Your Family Dentist In Allen Park MI
By providing general dentistry services for all ages, we at Allen Park Dental Care pride ourselves by offering exceptional services to create healthy and white smiles, no matter your stage of life.
When you make a family dentistry appointment with us, you will be connected with our friendly, service-oriented team, and we will strive to meet all your dental needs in a comfortable, welcoming atmosphere. We strive to give you high-quality, personalized general dentistry care that you and your loved ones will be more than satisfied with.
As part of our general dentistry program, we provide regular cleaning appointments to ensure your teeth are and will remain healthy and clean. During your visit at our Allen Park dentist office near Dearborn MI, you will also be screened for signs or symptoms of oral cancer — this is a general dentistry complimentary service that we are proud to offer you. We do all we can to make sure your smile and your mouth is healthy your whole life long.
Some of the other general dentistry and family dental care services we provide for all of our patients include:
Innovative dental filling technology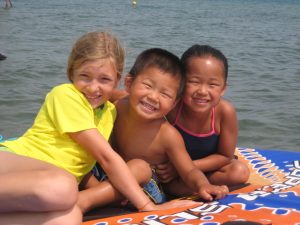 Being a family-owned and operated business; we understand that finding quality and reliable general dentistry and family dentistry services can be a challenge. We strive to make all ages comfortable with the general dentistry experience. We take special care with young children to make sure they will always look forward to seeing the dentist throughout their lives. We cater to your needs and ensure that you get the treatment necessary to maintain your dental health.
We specialize in all areas of general dentistry dental care, including providing cosmetic and teeth straightening services. From Invisalign to porcelain veneers, we will work with you to determine the best option for your situation.
Contact Our Family Dental Practice Today
No matter what your family dental care needs are, we can fulfill them with 5 star service in our comfortable, friendly environment. Call today to set up your family dentistry appointment for you and your loved ones, too. We love seeing beautiful smiles on all our patients in Detroit, from Allen Park to Dearborn MI!